General Medicine
---
---
The Department provides cross-specialty care for patients with the entire gamut of clinical conditions. Backed by tremendous expertise in the field, our consultants aim to provide comprehensive and compassionate care across all dimensions from curative health to preventative health.The Department of Medicine at Savera Hospital comprises highly efficacious physicians.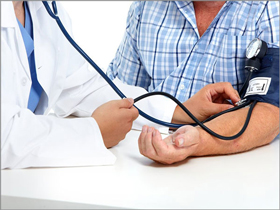 Each physician working with us is an expert in his/her field, handpicked on the basis of vast experience, professional abilities and research in the subject. Also, their attitude towards our patients is caring and empathetic.
They examine our patients with great attention, focusing on accurate diagnosis and treatment of diseases. Detailed assessment is done for patients with problems such as fever, high blood pressure, diabetes, etc. The diagnostic tests are done based on the patient's requirement, rather than running through lists of tests unnecessarily. References to the subspecialty are made when required, keeping in mind the advantage of such a reference.
Services Offered
Specialist Outpatient Clinic which is equipped with Lung Function Test, Holter Ambulatory Monitoring, treadmill stress test and echocardiogram.
Sub-speciality services- Rheumatology service- both outpatient & inpatient care, visiting dermatologist & nephrologist
General Medical Ward.
Coronary Care Unit.
Day Care Service.
Haemodialysis Unit.
Health Education
Facilities
Specialist Clinic.
Function room- Holter, Lung Function Test, electrocardigram, echocardiogram, stress test.
General Medical Ward.
Executive Ward.
---